Who we are ?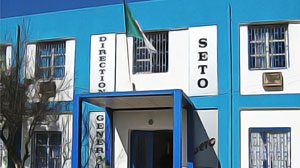 The Technical Studies Company of Oran by abbreviation S.E.T.O was created in 1979 in Oran, placed under the tutelage of the Ministry of Public Works, it was transformed into EPE, on November 13th , 1989, in the form of joint-stock company.
I certify that the SETO has done a very good job, and the projects have been completed as soon as possible.



DTP MOSTAGANEM 
The SETO is a major partner and a proven professionalism, the duplication studies of the RN06 on 273 Km were made as soon as possible and the services were executed according to the rules of use .
DTP Naama 
I can only testify to the seriousness and the professionalism that the SETO showed during the execution of the study of splitting of the RN13 between SBA and the limit of the wilaya of Mascara on 30 km


DTP Sidi Bel Abbes
Many times we made calls to the SETO and each time we do not regret it, they are always present, listening and available



DTP Oran 
Our frequent collaborations have only consolidated the respect we have for SETO




DTP Ghardaïa
Our Customers / Partners